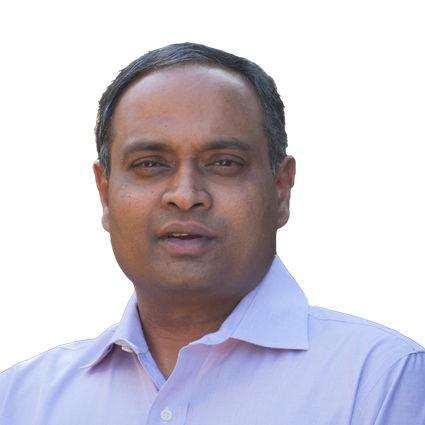 Ram brings over two decades of executive management and private equity investing experience with deep sector focus in software, technology-enabled services and healthcare. He is recognized for product marketing skills, deep knowledge of data businesses and ability to work founders/entrepreneurs to minimize execution risks of growth strategies.
He currently serves as President of LabVantage - a multinational middle market enterprise software platform provider, has ongoing relationships with over 750 clients, comprised of pharma, food & beverage, oil & gas and healthcare. Recently, Ram served as President of Net.Orange (acqd. by NantHealth), a real-time integrated data warehouse and decision support software platform company that consolidated and monetized distributed healthcare data to providers, payers, and employer groups. He was an investment partner over two fund cycles at Sevin Rosen Funds and worked closely with entrepreneurs across a broad spectrum of industries, businesses and investment cycles.
He received a PhD in Electrical Engineering from Texas A&M University at College Station, MS from UW-Madison and BE from Bangalore University, India. He is a listed inventor of two US patents in mobile communication and serves as Board director or works closely with the management teams of BSI Financial Services andNuTek Food Science. He actively trains for 3rd degree Black Belt in Northern and Southern Shaolin Kung Fu styles.