LiveOak Gives
At LiveOak, we are strong believers in giving back to our community. To that end, we support reputable non-profit organizations which are affecting positive change in Texas. The LiveOak Gives Program is an annual giving program that leverages the scale of the LiveOak Family and the broader tech ecosystem to amplify their impact in a meaningful way.
Following the success of the 2019 #LiveOakGives campaign where we raised $174,000 for six terrific non-profits with the strong support of many like-minded folks in the entrepreneurial community, we are now launching the 2020 edition of the #LiveOak Gives campaign. Over $200,000 has already been committed to the 2020 edition from the partners at LiveOak and incredible partners in the entrepreneurial community, which will be equally divided among six terrific organizations.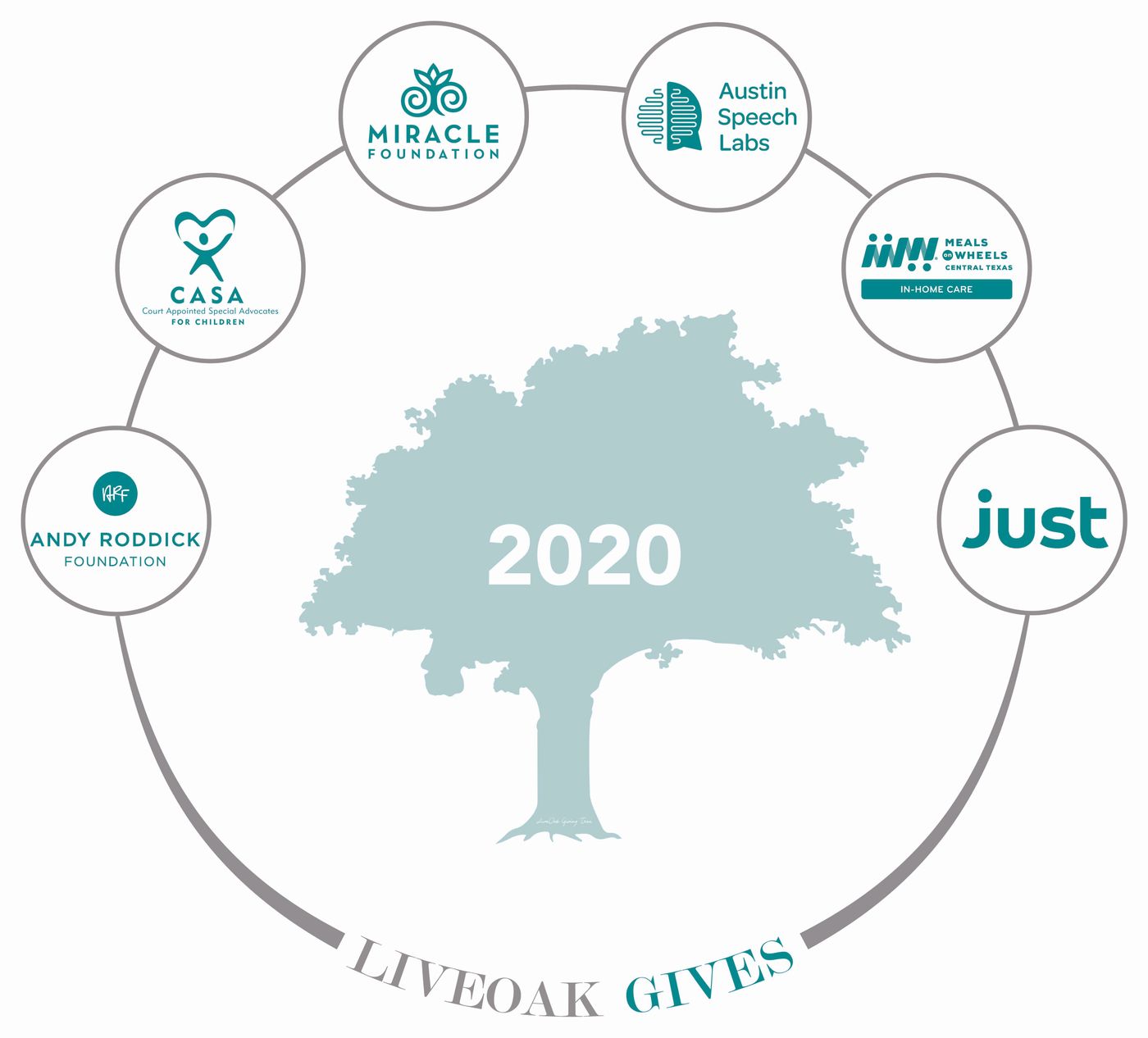 2020 Giving Program
$200,000 GUARANTEED CONTRIBUTIONS
Seeded by LiveOak Venture Partners
Generous matching contributions from the tech community, particularly Jim Breyer from Breyer Capital, Joe Aragona of Austin Ventures, LiveOak portfolio entrepreneurs (Kiwi Camara, Ben Rubenstein, Tim Heyl, David Rubin, Bernie Brenner, Darin Hicks, Kevin Brinig, Jim Dechman, Charles Thornburgh, Marc Willebeek-LeMair, Bill Bowles, John Berkowitz, Vinay Bhagat, and Anna Robinson)
CURATED LIST OF IMPACTFUL ORGANIZATIONS
Organizations headquartered in Texas and where we are either personally involved or have people in our broader portfolio that are directly involved in so we know from personal experience that they are well run and impactful
Focus on the needs of the most vulnerable in our community – children, elderly, families trapped in poverty
Organizations whose services make a meaningful and lasting impact on the lives of these vulnerable communities
Require the organizations we support to roll off the list after no more than 2 years so we can continue to identify and support new organizations every year
Based on the criteria above, we selected six organizations for 2020 which will each receive a minimum of $30,000.
Three of these organizations focus on supporting children at their most vulnerable moment in their lives and providing ways for them to grow and become contributing citizens in their adulthood.

CASA of Travis County, a repeat recipient from last year, provides court appointed volunteer advocates for neglected and abused children in the legal system
Miracle Foundation, a repeat recipient from last year, provides a metrics driven care model for orphans and vulnerable children to achieve their full potential
The Andy Roddick Foundation is a new recipient and provides learning and enriching opportunities for children especially in underserved neighborhoods to achieve their full potential

Three other organizations that focus on adults including vulnerable elderly with an emphasis on health and poverty alleviation.

Austin Speech Labs, is a repeat recipient from last year, provides intensive speech and cognitive therapy for stroke survivors and conducts active research in speech recovery
JUST is a new recipient which provides microloans and job training to women (mostly minority) entrepreneurs in our community and targets the challenges of capital availability, access and mentoring at a grassroots level
Meals on Wheels In home Care Program is also a new recipient and is focused on supporting the elderly age at home with services that have been incredibly challenging to deliver during the pandemic.
We are grateful to be a part of not just a vibrant technology community but also one that is so giving-conscious to the less fortunate amongst us. We are particularly thankful to Joe Aragona from Austin Ventures, Jim Breyer from Breyer Capital and multiple leaders from our portfolio such as Kiwi Camara, Ben Rubenstein, Tim Heyl, David Rubin, Bernie Brenner, Darin Hicks, Kevin Brinig, Jim Dechman, Charles Thornburgh, Marc Willebeek-LeMair, Bill Bowles, John Berkowitz, Vinay Bhagat, and Anna Robinson that share our passion as underwriters for this project.
We hope you will consider joining us also. In that regard, if any of these organizations inspire you, you can contribute in one of two ways:
Send a check in favor of ACF/LiveOak Gives addressed to:
Austin Community Foundation
4315 Guadalupe St., Ste. 300
Austin, TX 78751
Click on the Donate Button which will take you to a site managed by the Austin Community Foundation – our partner in the collection and disbursement of funds to the non-profits
All contributions are tax-deductible and will be divided equally among these six organizations.
- Krishna & Venu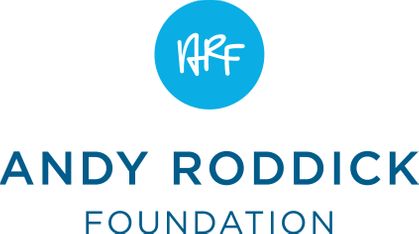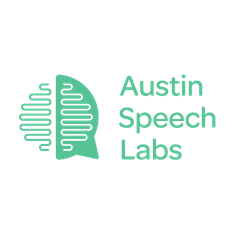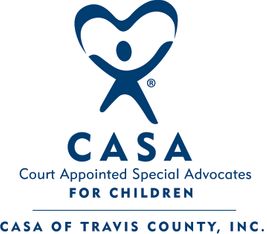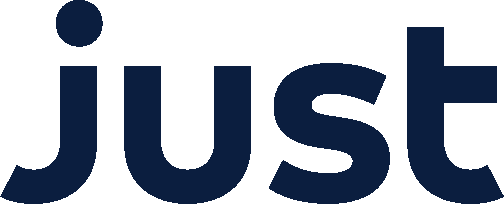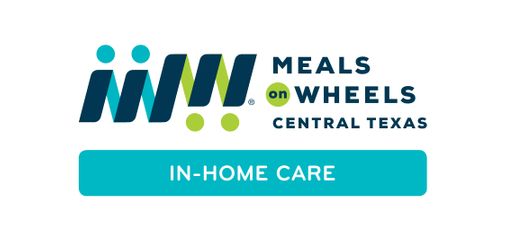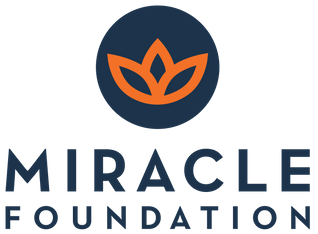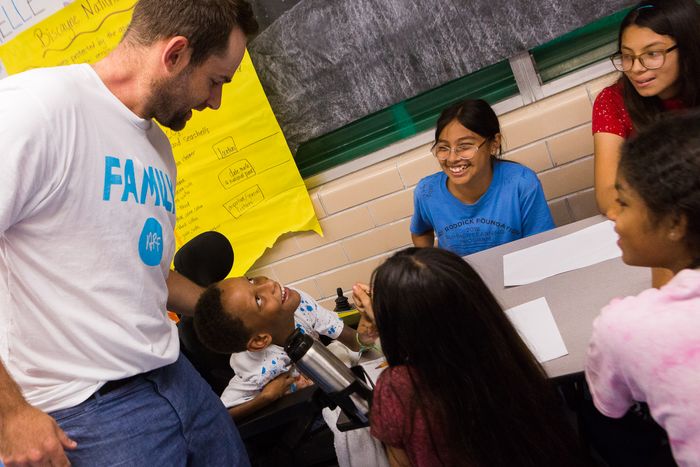 ANDY RODDICK FOUNDATION
Working hand-in-hand with identified communities, the Andy Roddick Foundation expands opportunities for young people to learn, thrive and succeed, as we envision a world where all young people have endless opportunities to realize and achieve their full potential.
At our core, the Foundation brings children together in a positive and transformative environment, giving them the chance to succeed in an uplifting network of peers, and under the influence and supervision of caring and committed adults. Through highly engaging and authentically uplifting programs, we help children become more connected to school, build and foster self-confidence, develop critical-thinking skills, and create healthy relationships with caring adults.
The Foundation's ultimate focus is on the children and families we serve - especially those in underserved neighborhoods - and how we can continuously serve them better. Through this, we meet children and families wherever they are—in their school and in their community—with high-quality learning and enriching experiences outside the classroom. In 2020 alone, over 60,000 students have benefited from the Foundation's high quality out of school time programs, investments, and partnerships.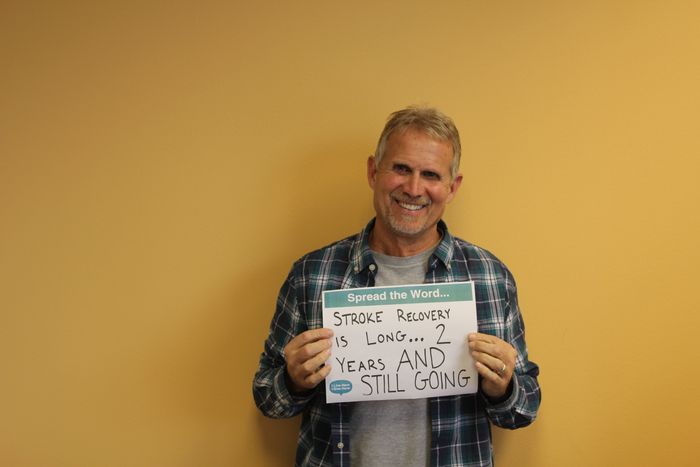 Austin Speech Labs
Austin Speech Labs' mission is to support stroke survivors and their loved ones in rebuilding their lives by providing intensive, affordable, and innovative speech and cognitive therapy.
In 2008, through the leadership of two speech-language pathologists, we opened our doors to a world of stroke survivors who had the potential to improve their speech but simply did not have the funds or insurance coverage to continue with hospital services. Challenging the traditional belief that survivors have a small window of time to recover after a stroke, we welcomed anyone who had been touched by the medical event and had hope for a better life. In doing this, we built a community of courageous survivors, relentless caregivers, and compassionate health care providers.
Our Result: recovery outcomes that we all thought were impossible - through unique methods we'd never seen.
And we haven't stopped there. Every day, we continue to grow and carry out this mission further - now expanding beyond our organization with academic research partners across the country to help us better understand the complexities of stroke. It's our fundamental belief that all stroke survivors, regardless of where they live or what financial situation they have, should have access to the therapy they need to thrive at home, at work, and in the community. Together, with our clients, caregivers, staff, donors, grantors, partners, and volunteers, we will work tirelessly to make that a reality.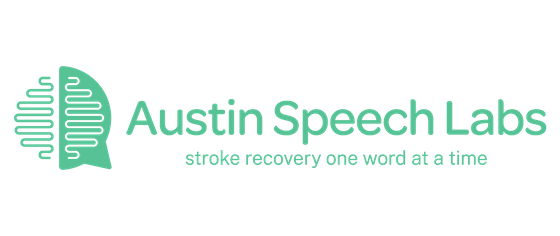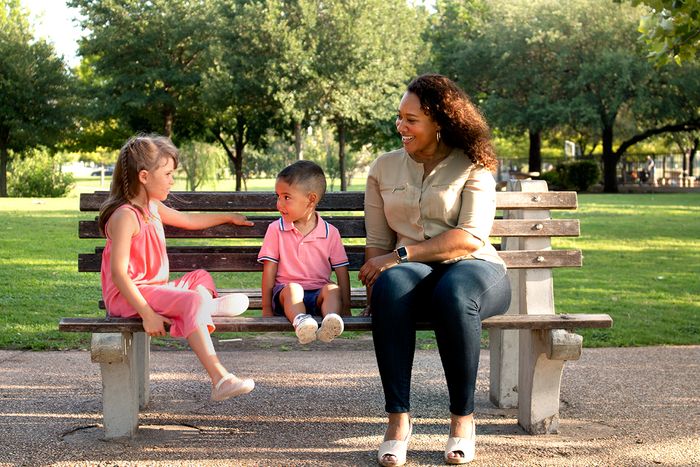 CASA of Travis County
CASA of Travis County speaks up for children who've been abused or neglected by empowering our community to volunteer as advocates for them in the court system. When the state steps in to protect a child's safety, a judge appoints a trained volunteer advocate to make independent and informed recommendations in the child's best interest.
CASA is not your typical volunteer opportunity, but we like to say that we're not looking for typical volunteers.
CASA is deeply committed to infusing the ideals of diversity and inclusiveness into every aspect of our work, and is focused on addressing disproportionality, or the over-representation of children of color, in the Travis County child welfare system. One way we work to combat disproportionality is by increasing the diversity of our volunteer base and recruiting volunteers from historically underrepresented parts of the community, specifically Black/African-American and Hispanic/Latino volunteers. Your support will help us grow in our dedicated recruitment and targeted advertising efforts.
CASA of Travis County is poised to be the first urban CASA program in the country to provide a volunteer advocate for 100% of the children in need in our community, and we aim to do so with a volunteer pool that reflects the Travis County population. Will you be a part of making this vision a reality?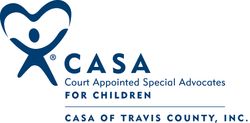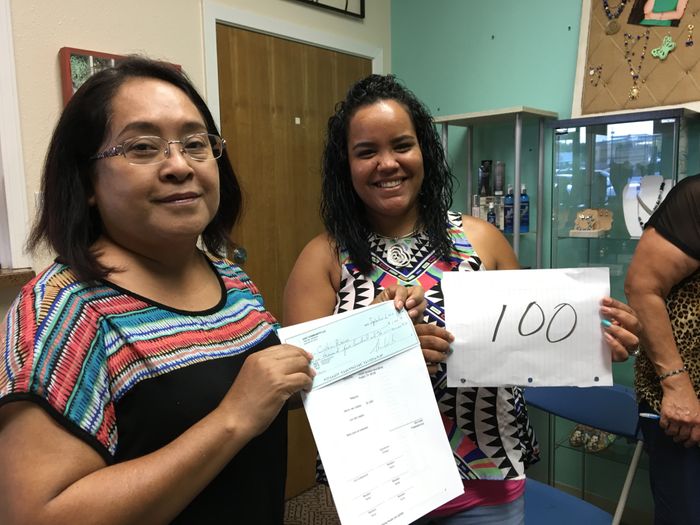 JUST
JUST is a nonprofit financial platform that works to close the racial wealth gap by investing in ambitious Texas women through capital, peer coaching, and community. A network of JUST community leaders (JETAs) co-designs financial products and services to transform their communities and see women live with less stress and more joy.
JUST aims to serve over one million women in every county in Texas by 2036, the state's bicentennial. JUST was founded in 2016 in Austin, TX and is a certified Community Development Financial Institution (CDFI).
Visit hellojust.com to learn more.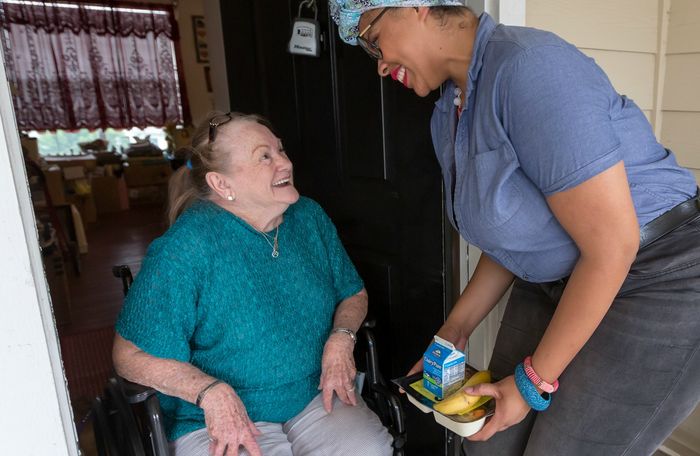 Meals on Wheals Central Texas
Meals on Wheels Central Texas In-Home Care aims to nourish and enrich the lives of the homebound and other people in need through services that promote dignity and independent living.
Older adults and individuals living with disabilities want to remain independent for as long as possible and age in place with dignity in the comfort of their own homes but many find it difficult to do so because of functional impairments. That's where our In-Home Care program, a vital part of the Meals on Wheels Central Texas family of services, comes in to help. For over 40 years and guided by client-driven personalized service plans, our well-trained caregivers have been providing compassionate support for those who need assistance in the home with activities of daily living such as personal care, light housekeeping, medication reminders, grocery shopping, prescription pick up, meal preparation, laundry, and so much more.
As the senior population in our region continues to grow exponentially and the desire to stay safe and healthy at home increases in the face of a pandemic, Meals on Wheels Central Texas In-Home Care ensures that homebound older adults and people living with disabilities can remain living in the comfort of their own home with dignity for as long as possible and avoid more costly and less desirable institutional settings.
We are honored to offer these vital array of services in Austin and surrounding areas including, Travis, Bastrop, Hays and Williamson counties.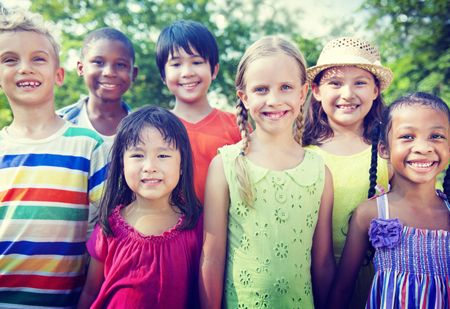 Miracle Foundation
For the past 20 years, Miracle Foundation has improved the lives of more than 15,000 children and impacted almost 300 orphanages in India. Our proven Thrive Scale™ methodology is based on the UN Rights of the Child and leverages data and technology to ensure that orphaned and vulnerable children reach their full potential.
Here in the US, Miracle's newly released and innovative FosterShare™ app is helping children in the foster care system thrive by delivering streamlined communication and support for foster families and by engaging the communities who surround them.
Miracle Foundation is located in Austin, Texas and is part of an alliance of dozens of non-profit organizations committed to a family for every child.
Miracle Foundation's prestigious board of directors has guided them to earn the highest rating by Charity Navigator for effectiveness and financial transparency: http://bit.ly/1kWl3SN.
This year, Miracle Foundation is raising money to help children stay connected and in school during Covid19. For every $150 raised, Miracle Foundation will get a tablet and WiFi to a child in India to ensure they can continue their education and achieve their full potential.