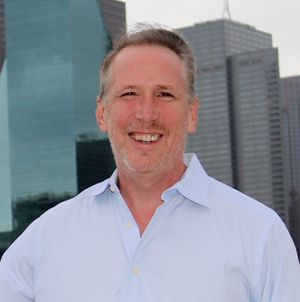 Rob Garrison
Robert Garrison is a highly accomplished Global Supply Chain executive with extensive experience providing strategic vision and leadership to SMB's and Fortune 500 companies. He has an impressive history of building agile, technology-enabled supply chains. Robert has a long record of forging high-growth partnerships, positioning organizations for success, and launching innovative technology solutions that significantly improve end-to-end supply chain efficiencies.
Recognized as a respected thought leader, Robert is a featured industry speaker and published author offering expertise on Supply Chain challenges, trends, and best practices. Additionally, Robert is a two-time recipient of the coveted Five Star Award, FedEx's highest honor presented by the CEO to recognize innovation, collaboration, service excellence, profitable business contributions, and exemplifying the spirit of teamwork.
Among Robert's most notable achievements, he has created and executed lean retail supply chains for major shippers such as AutoZone, Michaels, and Five Below, and has earned led his companies to service awards from Walmart, Hewlett Packard, and Apple for excellence in global operations management, quality assurance, and continuous improvement.
Robert served as the Vice President of Global Transportation Services for FedEx Logistics. He led the development and implementation of a Global Expansion initiative into 27 countries, generating $1 billion in annual revenue.
As the Vice President of Supply Chain Design with UPSSupply Chain, Robert worked closely with key accounts to enhance customer supply chains, lower costs, improve transit times, and upgrade service delivery. Additionally, he conceived and implemented a logistics support center, spearheaded the creation of a managed operations system, and rolled out a global visibility strategy that resulted in high-performance value chains such as a Global Control Tower for Blackberry.
Robert's retail supply chain expertise is rooted in his experience as the Vice President of Transportation for SearsHoldings Corporation and Director of Transportation for MichaelsStores. Robert has successfully managed global P&L of up to $1 billion and is highly knowledgeable in all aspects of retail shipper operations, including international and domestic transportation, logistics, procurement, compliance, carrier management, integrated services, and 3PL operations.
Prior to his career as a retailer and 3PL executive, Robert began his career and held a variety of leadership positions for an international carrier, American President Lines.
Demonstrating true industry expertise, Robert has an innate ability to identify and capitalize on opportunities for supply chain improvements and employs strategies that drive explosive growth in the competitive global markets. He has strengthened the performance of every company he has served. Robert has a Bachelor of Arts in Marketing from Baker University in Kansas and serves in many industry leadership roles in the Dallas area.