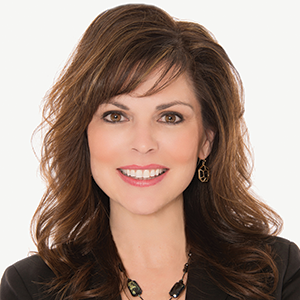 Linda Ginac
Linda is the Chairman, President and Chief Executive Officer of TalentGuard. Before TalentGuard, she founded a successful career development franchise, The Ginac Group, serving clients across the U.S. and Canada since 1999. Prior to this, Linda was Vice President of Product Strategy at Cofiniti, where she was instrumental in pioneering Cofiniti's global entry into collaborative financial planning using cloud-based technology and helping to prepare the company for a successful exit. Linda also served as marketing executive at pcOrder collaborating with the team that led the company from a start-up to a NASDAQ-listed public corporation. In prior leadership roles, Linda served as Vice President of Marketing at EPSIAA, where she led global expansion of the brand through acquisition by Fiserv, Vice President of Business Development at Computer People and numerous leadership roles at Digital Equipment Corporation.
Linda is a seasoned executive with a successful track record of bringing innovative technology to market. As CEO of TalentGuard, the software company has received several awards including the 2018 IBM Beacon Award for Outstanding Talent Management Solution, was a Stevie Award winner in the 2018 HR Technology Solution Provider of Year category, and a 2018 Baker's Dozen Award winner for Customer Satisfaction.
In recognition of her leadership, Linda received the Executive Leadership Award at the 2018 Greater Austin Business Awards, was recognized as a Top Corporate Leader Award – Over 35 winner by Leadership Excellence at LEAD2016, honored with a Central Texas' Most Powerful Business Woman Award by the Austin Business Journal, was awarded Women of the Year – Entrepreneur by the YWCA, was a Trailblazer finalist by the Central Texas Women's Chamber of Commerce, and a Business Finalist by Austin Under 40.
Linda has been featured extensively on Fox News, and has been published in hundreds of journals, online websites, magazines, and print newspapers. Linda Ginac is the author of "Fake Perfection, "a story about surviving transition; the Career Management Certification System, a training program for career service professionals; and several other publications. She was on the Advisory Committee for HR.com, was a national mentor for Make Mine A $Million Business, and co-chair for the LifeWorks Gala Luncheon. Linda Ginac has also served as the President of the Young Women's Alliance, Board of Directors for the American Cancer Society, Chairwoman for Cattle Baron's Ball, Chair for Austin Under 40, and PR Chair for the National Career Development Association.
Linda holds a Master's Degree in Career Development from John F. Kennedy University, and a Bachelor's Degree in Liberal Arts from Norwich University.