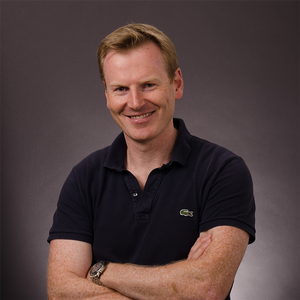 Chris Loughlin
Chris Loughlin is CEO of Digital Pharmacist Inc. which is a rapidly growing Digital Healthcare company connecting community pharmacies and patients through its SaaS platform and providing patients health information through its website.
Chris launched his first company, Weekends.com in 1998 in London and New York. In 2001, he sold the weekends.com url to Travelzoo Inc. and joined Travelzoo to lead marketing and business development. He was a member of the management team that took Travelzoo public in December 2003. From 2003 to 2010, he was responsible for much of Travelzoo's rapid category and international expansion. Chris started Travelzoo Europe in 2005 and grew the business at over 100% per year from 2005 to 2010. In 2010, he was appointed CEO, at the time Chris was the youngest CEO of a NASDAQ-listed company (age 36). During his tenure as CEO, revenues and audience increased substantially, the company was named among Crain's and Glassdoor's Best Places to Work.
Chris is an experienced public speaker, he served as the "Travel Guy" on Fox Chicago in 2003/4 and has been interviewed by Jim Cramer on CNBCs "Mad Money" several times. He has presented at conferences hosted by Goldman Sachs, JP Morgan Chase, Think Equity, PhoCusWright, ABTA and EyeforTravel. He was named "Young Entrepreneur of the Year" in 2009 by the British Travel Industry Hall of Fame & Barclays Commercial and "the Alumni Who Questions the Status Quo" by alumni of the University of California, Haas School of Business.
Chris serves on the National Leadership Board of the Blanton Museum of Art at the University of Texas and holds a number of advisory board seats at start up companies. Chris has dual MBAs from the University of California, Haas School of Business and Columbia Business School.