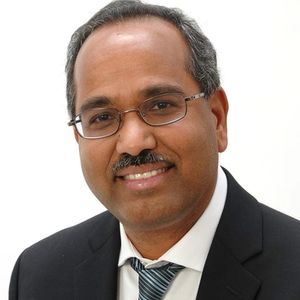 Ashok Khuntia
Ashok Khuntia, co-founder and Executive VP, Ranzure Networks is a wireless industry expert with over 20 years of experience. He has managed large global engineering organizations across the US, UK, China and India. Ashok has led the engineering and deployment efforts in achieving a number of global firsts; first live VoWiFi deployment, first live VoLTE deployment, first live RCS deployment and numerous other innovations.
Before co-founding Ranzure, Ashok was working as the Executive VP of Engineering and New Product Introduction at Mitel Mobility Division (formerly Mavenir Systems). Mitel Mobility acquired Mavenir Systems in 2014. Ashok was an early employee of Mavenir Systems and he was the key architect of the mOne convergence platform which was the foundation on top of which several products were built to make transition to IP network in the wireless industry.
Prior to joining Mavenir Ashok was a Senior Architect at Cisco Systems where he was involved in the development of Cisco call server and BTS soft switch. Prior to Cisco Systems Ashok worked as a key technical architect for IPMobile (later acquired by Cisco Systems) where he worked on wireless bandwidth broker.
Ashok received a Bachelor in Technology in Mechanical Engineering from the National Institute of Technology Rourkela in India and a Masters in Technology from the IIT, Kanpur in Industrial Management. He also has an MBA degree from the University of Dallas.